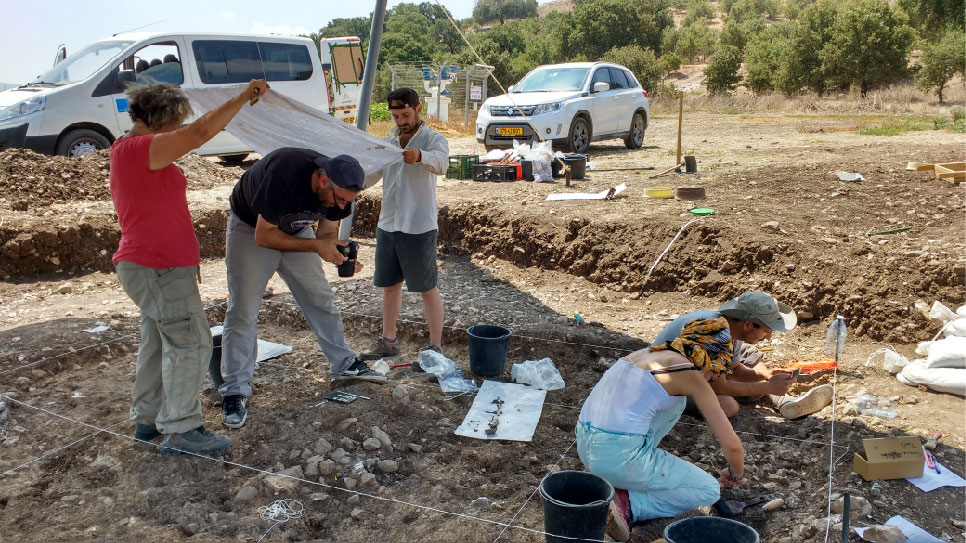 Julien Vieugué – Chargé de recherche au CNRS, affecté au CRFJ depuis le 1er septembre 2019.
DOMAINE DE RECHERCHE
Julien Vieugué est archéologue spécialiste des premières sociétés néolithiques de Méditerranée. Ses recherches visent à éclairer les moteurs de l'évolution manifeste des habitudes alimentaires des populations aux 7th-6th millénaires par le biais original de l'étude des usages de la poterie. Pour identifier la fonction des toutes premières céramiques, il applique une méthode d'étude pluridisciplinaire qui combine de façon inédite les aspects morpho-dimensionnels (forme, taille et volume) et les traces d'utilisation (usures et résidus) des vases néolithiques. A l'heure actuelle, ses travaux se structurent en deux volets principaux :
Volet ethnographique en Afrique de l'Ouest (Sénégal). Ce volet a pour principal objectif l'élaboration de nouveaux protocoles d'analyse et la construction de référentiels interprétatifs élargis sur l'usage des poteries. Les recherches s'effectuent dans le cadre du projet FNRS « Foodways in West Africa: an integrated approach of pots, animals and plants » (dir. Anne Mayor, Martine Regert et Tobias Haller)
Volet archéologique sur les débuts du Néolithique céramique au Levant Sud (Israël). Ce volet ambitionne d'éclairer les rythmes, les causes et les modalités d'adoption de la céramique dans cette partie du Croissant fertile. Les recherches s'effectuent dans le cadre du projet ANR « From stone to ceramic vessels: paces, causes and processes for the late adoption of pottery in the Southern Levant » (dir. J. Vieugué).
BIBLIOGRAPHIE SELECTIVE
Vieugué J. 2013 — Use-wear analysis of prehistoric pottery: methodological contributions from the study of the earliest ceramic vessels in Bulgaria (6100-5500 cal. BC), Journal of Archaeological Science 41 (1), p. 622-630.
Vieugué J. 2013 — Caractérisation des traces d'utilisation sur poteries : l'apport de la chimie et de la tracéologie, In S. THIÉBAULT & P. DEPAEPE dir., L'archéologie au Laboratoire, Actes du colloque international de l'INRAP, Paris.
Vieugué J. 2014 — Fonctions des contenants et des outils en céramique : les premières productions de Bulgarie (6ème millénaire av. J.-C.). Paris, CNRS Éditions.
Vieugué J., Salanova L., Regert M., Mirabaud S., Le Hô A.-S., Laval E. 2014 — The consumption of bone powder in the Early Neolithic societies of South-eastern Europe: evidence of a diet stress? Cambridge Archaeological Journal 25 (2), p. 495-511.
Vieugué J. 2015 – What were the recycled potsherds used for? Use-wear analysis of Early Neolithic industries from South-eastern Bulgaria (6100-5600 cal BC), Journal of Archaeological Science 58, p. 89-102.
Vieugué J., Garfinkel Y., Barzilai O., Van Den Brink E. 2016 – Pottery function and culinary practices of Yarmukian societies in the late 7th millennium cal. BC: first results. Paléorient, 42/2 Paris. p. 103-122.