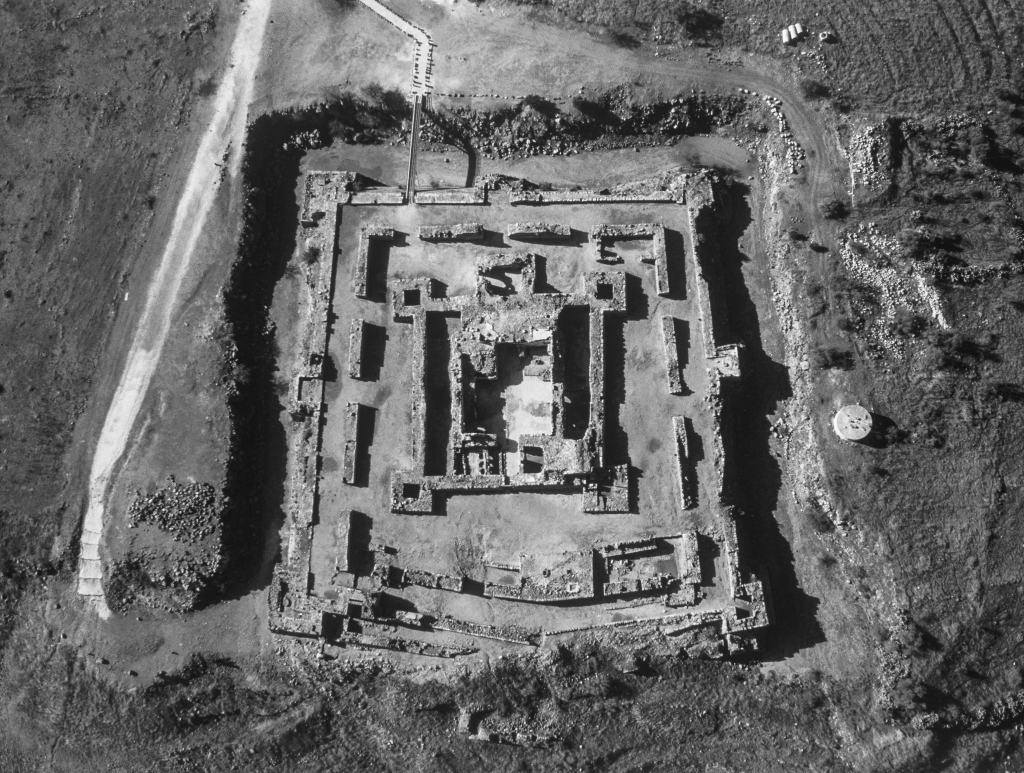 Belvoir : an Hospitaller castle in its environment
The Belvoir mission was directed by Bruno Phalip (University of Clermont-2) and Anne Baud (University of Lyon-2, MOM) to uncover the successive states of the site and the Hospitaller castle of Belvoir (XIIth-XIIIth century) in the Jordan valley. In May 2016, its fifth campaign took place - the fourth in the framework of the MAEDI funded 4-year-program).
In continuity with the previous campaigns, the survey conducted in 2014 and 2015 in the central courtyard of the castle was extended and helped bringing partially to light a building preserved and elevated over 30 cm, whose dismantlement dated back to the XIIth century. This building - which function is unknown – predates the stairs leading to the upper floor of the castle. In addition, the 2016 campaign shed light to several land layers at the North of the building in relation to the occupation of the castle as well as pits disclosing rich material (fauna and ceramics). The preservation of unknown layers and structures - preceding the castle and situated in its heart - is very encouraging. Besides the excavation, a topographic plan of the indoor area of the castle and its orthophotographic coverage have been achieved. The building registration has been completed and verified for this area. The Meir Ben Dov furniture has been inspected and its analysis started at the Israeli Antiquity storage facilities in Beit Shemesh.
The lapidary analysis which started in 2014 has made progress. The chapel plan as well as the restitution of the liturgical structures were presented, with other excavation results likewise, during the roundtable discussion "The Belvoir castle (Israel) and the fortified architecture from the Hospitaller order of Saint John of Jerusalem", organized in Lyon in December, 1st-2nd, 2016.
The excavations in the Hospitaller castle of Belvoir and the elevation studies continued until 2019. Through the three last missions, the indoor castle courtyard has been excavated as well as the first building prior to the foundation of the Hospitallers; the general map of Belvoir has been finalized; two water tanks and its surrounding facilities that could be a hammam, the barbican and the fortification entrance have been studied; and the castle chapel has been restituted based on the lapidary. In the spring 2022, a small-scale mission has been undertaken at the CRFJ for the study of the ceramic furniture from all the different campaigns and an inventory of this furniture deposited by Ben Dov at the Bet Shemesh archeological storage facilities.